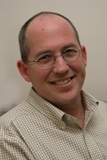 The San Diego Education Association's board of directors placed executive director Craig Leedham on paid administrative leave. Will Carless of Voice of San Diego has the story. No one is talking on the record. Off the record, people who know Leedham describe him as "nasty," "aggressive," "profane" and "paranoid."
Accurate or not, none of those attributes is sufficient to get you booted from a high-ranking position in one of the nation's largest teacher union locals. Something very specific needs to have happened, and I suspect we'll learn what it was before long. You can read another Carless piece from last month for lots more background.
Leedham held several positions at various levels of the Wisconsin Education Association Council before taking a staff job with SDEA in 2006.